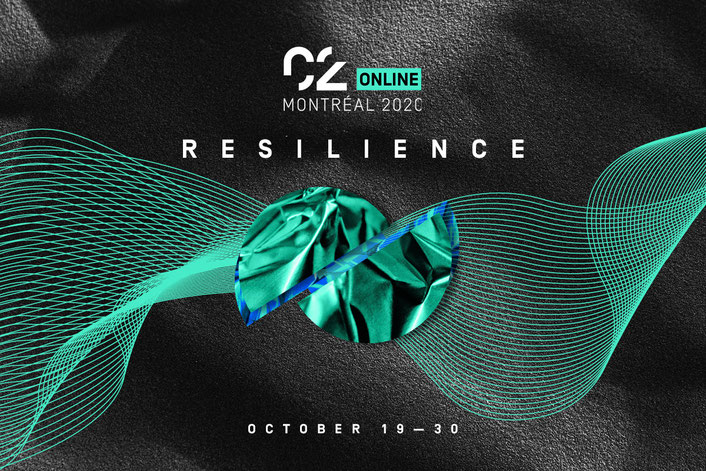 C2 ONLINE REVEALS AN OVERVIEW OF ITS IMPRESSIVE PROGRAMMING
Rich content, world-class speakers, culinary activities and music performances will be on the agenda
Montreal, October 6, 2020 – With less than two weeks before its launch, C2 Online – Montréal 2020 has unveiled an overview of its programming, which will take place digitally October 19-30. Let the following be your guide to a new round of thought-leading speakers, workshops tackling real-world business challenges, fascinating interactive masterclasses, engaging collaborative sessions and a new slate of entertaining culinary activities and musical performances.
A new wave of world-class speakers
C2 is synonymous with content and ideas that challenge conventions. At the centre of the business conference are leading experts who share creative ways to tackle challenges unique to their industry. Whether they're entrepreneurs, artists, scientists, activists or financial experts, the speakers participating in C2 are all agents of change who offer a new perspective on the world of tomorrow. C2 announces the following additions to its growing speaker lineup:
●     Michael Birkin, CEO, kyu Collective
●     Prof. David Carroll, Associate Professor of Media Design, Parsons School of Design, The New School
●     Dr. John Cohn, IBM Fellow, MIT-IBM Watson AI LAB (masterclass presented by IBM)
●     Sharon Chuter, Founder and CEO, Uoma Beauty and Founder, Pull Up For Change
●     Elana Gorbatyuk, Chief Strategy Officer and Partner, Sid Lee
●     Kirstin Hammerberg, Global VP, Business and Experience Design, Sid Lee
●     Kevin Rouff, Co-Director, Studio ThusThat (conference presented by Rio Tinto)
●     Alain Sylvain, Founder and CEO, Sylvain Labs
●     Kim Thomassin, Executive Vice-President and Head of Investments in Québec and Stewardship Investing, CDPQ
●     Tranna Wintour, Comedian, singer, producer and writer  
This inspiring new group of speakers joins already announced #BlackLivesMatter co-creator, activist and best-selling author Patrisse Cullors (October 19), author  Malcom Gladwell (October 20), actress and activist Jane Fonda (October 22), esports professional Stephanie "missharvey" Harvey (October 23), actress, writer and advocate Jameela Jamil (October 27), and entrepreneur and digital marketing pioneer Gary "GaryVee" Vaynerchuk (October 29).
More speakers will be announced soon!
--
About C2 Montréal
C2 Montréal exists to help leaders shape the future of business and society. This not-for-profit organization brings together a rich and diverse community of leaders, innovators and change-makers with the goal of driving innovation and progress. At its annual flagship event — and now digital rendezvous, C2 Online — C2 Montréal looks at the creative intersections of commerce, science, technology, society and sustainability. C2 is much more than just simply a conference: it combines progressive and inspiring content in a highly creative, immersive setting — both online and in person — aimed at taking participants out of their comfort zone. C2 Montréal has been cited as one of the leaders in business events, having taken home awards for "Canadian Event," "Corporate Event" and "Kick A** Experience" for both 2018 and 2019 at Eventex, and named "Best Advertising & Marketing Event in Canada" by BizBash in 2019. Imagined by creative agency Sid Lee in collaboration with founding partner Cirque du Soleil, C2 reaches a community of 100,000 individuals, including over 7,500 participants hailing from 60-plus countries and 34 industries, in the belief that business success is coupled with societal progress.
The event results in over $650M in business deals and economic impact annually.