Can you imagine an event where you can find total inspiration, connect with extraordinary people around the world, with unbelievable conferences and unexpected speakers; all combined with creativity and commerce…? 
Well it exists and we were there….we can say it was the most incredible experience ever. C2 Montréal was full of surprises since day 1. We had the opportunity to live the experience as a normal assistant and as Press, so we have a lot to share with you!
Science, technology, society, sustainability: the future of business, they know how to combine them! But the best part was you can have mindful spaces and moments inside the event...How? Well imagine there are no boundaries and all the people are the same..no ranks, no social classes, no titles...just one...kind of strange right? well you can be walking and sharing a smile or a conversation with:
Guy Laliberté Founder of Cirque du Solei, or maybe Michael Jung the creative executive of Disney, or why not Bertrand Cesvet the CEO of Sidlee one of the best creative agencies...or Spike Lee that of course everyone know the Oscar´s Winner last year... or with Jamie Margolin a 14 years old climate activist that is CEO of Zero Hour...
And we can continue with 105 names of incredible speakers but we will let  you live your own experience.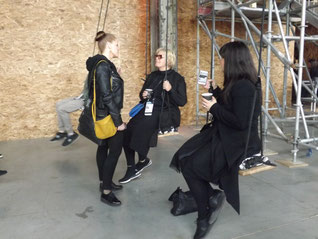 "Connect" how can we connect with people we don't even know they can help us or be part of a project or make business? No...we don't need a big event or tons of business cards...C2 gathers over 7500 people from over 34 industries and facilitates meaningful interactions and collaborations.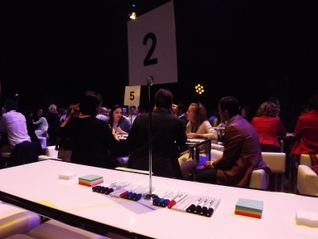 MasterClasses... no, they are not like the school...are interactive meetups were you can share with experts and participants closer and exchange different points of view and applicable subject matter.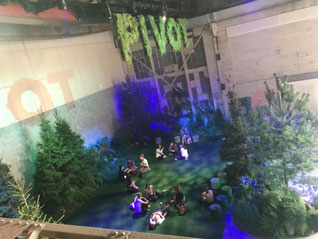 C2 Lab? Well you don't have to be in the shower or disconnected from everything to have an amazing idea..C2 Lab creates new atypical brainstorming environments to help participants take out amazing ideas out of their usual environment. Since a fluorescent room to a "forest" How can we be able to create something here?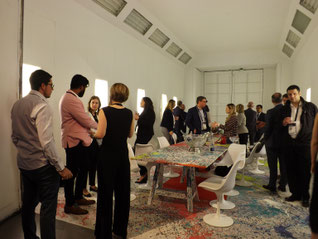 Workshops? Imagine a collision of ideas to create solutions of real business or just new projects between a young entrepreneur or a high level executive… Interesting right? Everything is possible here.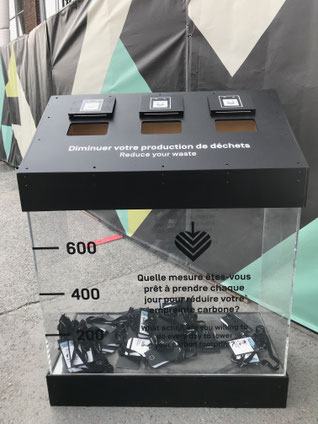 A sustainability event and more than 40% of meals offered were vegan-vegetarian. No straws, no red meat, no pork, hybrid cars for transportation and mindful activities such as Yoga with goats to start your day.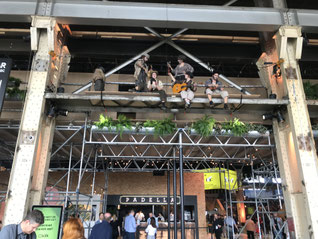 Artistic performance... Some announced and some others just surprised us… Be open to anything because C2 will surprise you in unbelievable ways! Can you imagine some of thebest Cirqu Du Soleil artist performing to you at the middle of the conference?
We are happy to share with you this amazing event that changed us and help us to see that the future of business and events can be an amazing mindful experience. There are no words to tell you exactly how it feels to be there. If you have the opportunity to live the experience we assure you it is worth it! 
"Every element of the event is also designed to maximize meaningful connection opportunities that appeal to all participants - from terrified introverts to avid hand-shakers" .- C2 Montréal
Story by @Pao.mhsp